How can we bounce back with this?
It's our 11th day at my relative's home in Iligan City. Eleven long days of being an IDP (Internally Displaced Person). And the 14th of Marawi Crisis.
The Marawi Siege was orchestrated by Maute Terror Group in the afternoon of May 23, just four days before the start of the holy month of Ramadhan. The group is said to have pledged allegiance to ISIS.
I was in the classroom that time, helping a high school student finish his research. Then suddenly, the people in the department, professors and students alike, were in utter chaos because apparently there are firefights in Basak Malutlut, just about one or two kilometers from Mindanao State University. There was fear that the armed confrontation may escalate to MSU. We did not know what to do. I did not know what to do. Should we stay in the department? Should we advise our students to go home? Should I tell the high school student under my supervision to fix his table and leave, technically run for his life? We are not prepared how to respond in that rainy afternoon, when everything changed.
That time, the gravity of the situation hasn't really sinked in yet until I got home and I learned news about my sister. My 7-month pregnant sister was trapped in Banggolo, the center of the city, while her husband was in his office at Basak Malutlut, hearing the exchange of fires firsthand! Then at 6AM the next day, my sister hiked from Banggolo to the Provincial capitol, a distance that is too much for her condition, to hitch a ride back to MSU. And on the same day, her family with my mother, and younger siblings packed things and took an excruciatingly 12-hour of travel to Iligan City, a travel that lasts for about an hour only on a normal day. Some of my family members and I opted to stay and wait if it stops. But it never stopped even as of this writing.
There was an unconfirmed text that the military will launch an airstrike to places infiltrated by Maute Group. Personally, I did not believe this. In my mind, the Maute Group is a group with only about more or less 100 members and that an airstrike is not really necessary to neutralize them. But I was wrong. In the evening of May 25, planes and helicopters are hovering in the sky and at about 10:30PM, large explosions are heard. I was outside the house to witness the events unfolding. As the first bomb hit the ground and made this deafening sound, I uttered a sudden silent personal prayer. In my mind, if I die that night, I should ask forgiveness from Allah for my intentional, unintentional, known and unknown sins I and my family have committed. There it was; the start of the destruction of my beloved city.
The following day, we are forced to leave our home and seek safety in Iligan City. The difficult circumstance forced us out of our home and made us an internally displaced persons, or in our local language bakwit. Marawi City has about 200,000 people and almost all of them have evacuated. I feel happy that there is an outpour of help from the government, NGOs, international humanitarian organizations, and kind-hearted people around the country. In behalf of all the bakwits, thank you very much for your generosity.
The military continues to neutralize the situation even up to this day, extracting every possible Maute group member in the area. I know the fight will soon end. The Maute terror group cannot sustain a fight that long. But a more difficult question to answer is,
After all this chaos, do we have a Marawi City to return to?
Images of burnt schools, destroyed medical centers, unpassable bridges, and others circulated in Facebook is extremely disheartening. How can we go back to our normal lives after the gunfires subsided? How?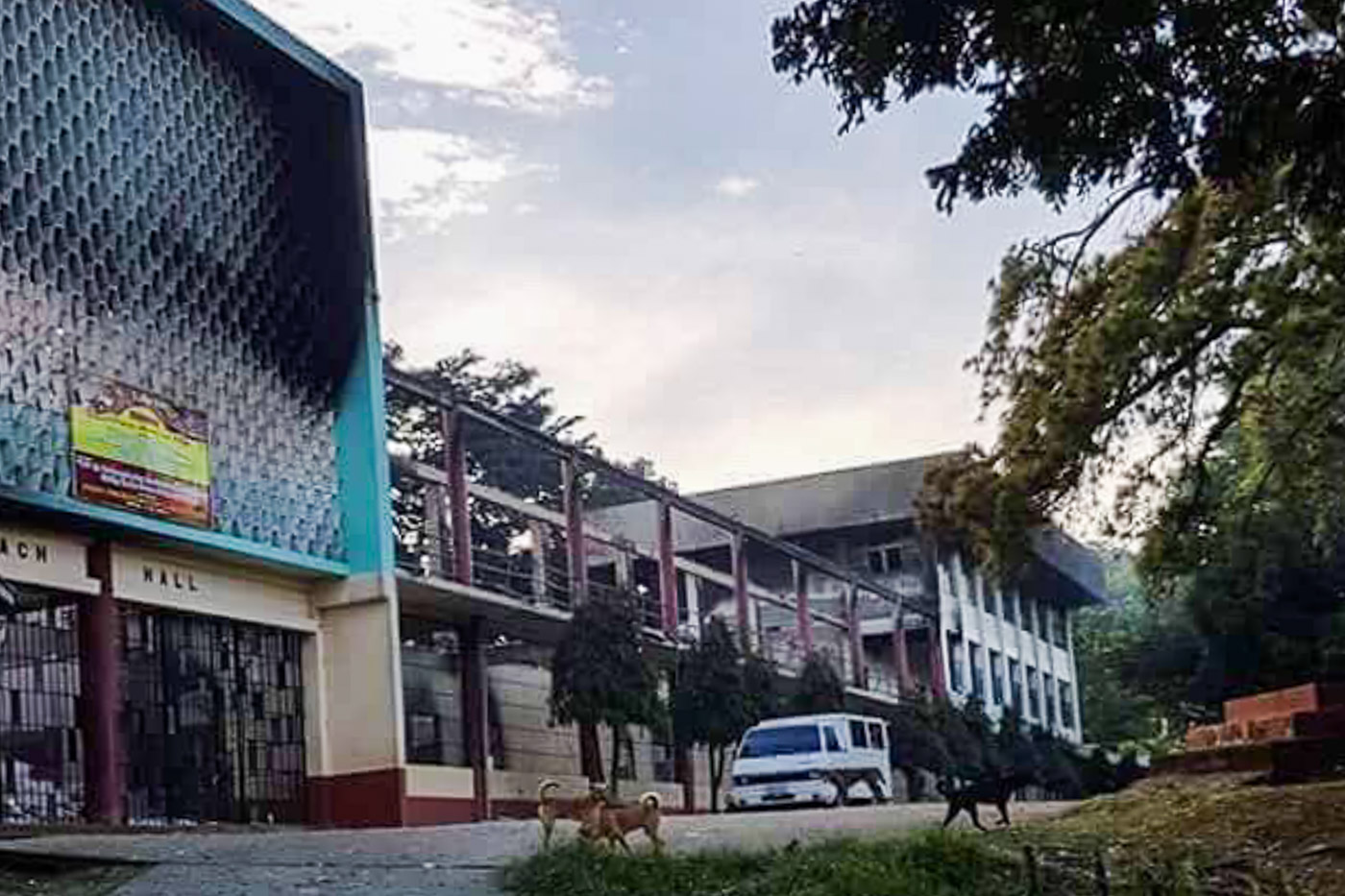 My alma mater- Dansalan College Foundation- was set on fire, burning with it decades of history of providing quality education to the Meranao people. Photo Credit to the Owner.
A house unimaginably destroyed. Photo Credit to the Owner.
A city on fire. Photo Credit to the Owner.
A ghost street. Photo Credit to the Owner.
OUR city is destroyed. And along with it are our lives. How do we bounce back from this? Tell us Mr. President.